This is Dave Singer's Tucano, which was built from Nigel's first pre-production kit.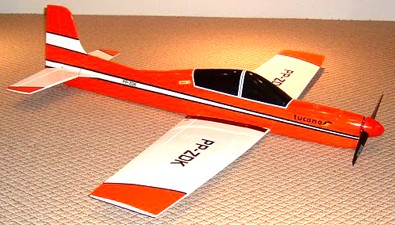 Dave built his model in about 10 hours, and it's all-up-weight with an AXI 2820/10 and 10 cell 1700CP flight battery is exactly 3lbs (48oz).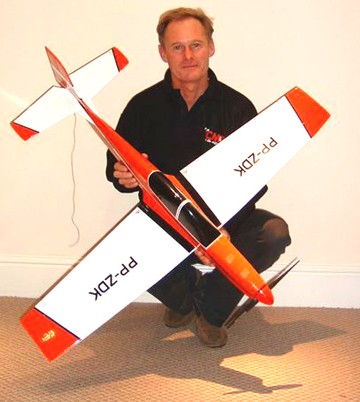 Dave is well-known for his adoration of Nigel's Bae Hawk, but he describes the new Tucano as "The best electric model I have ever flown!"
Watch out for Dave displaying his model at Sandown 2003, and most of the UK electric flight events in 2003.